What To DIY And What To Buy For Your Wedding
Creating DIY projects can be a great way to save money on your big day. On the other hand, there are definitely some things that you should let the professionals handle. Let us break down what to DIY and what to buy for your wedding!
What to DIY
o   Pre-Mixed Mason Jar Cocktails
Concoct a special cocktail just for your wedding day! Premix the drink and distribute amongst mason jars or whatever container you choose. Make enough for each guest to have a few drinks and you'll save tons onyour alcohol budget.
o   Chair Ribbon Ties
Pick up some thick ribbon or crepe paper streamers of your choosing and tie them onto the back of your guest's chairs to create a whimsical and inexpensive look!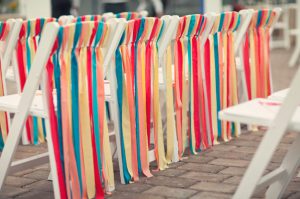 o   Polaroid Cake Topper
Instead of the traditional wax or plastic figurines, opt for a more modern approach. Have a Polaroid of yourself and your bride/groom and place on top (as pictured below).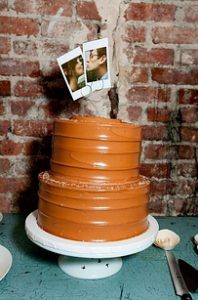 o   Chalkboard Wedding Program
No one reallywants to hold and carry around your wedding program all day. Instead, in lovely chalkmanship, write out the program on a chalkboard in a highly visible area. This will save you big time on program printing costs!
What to Buy
o   The Cake
No matter how many adorable Pinterest cupcake alternatives or foolproof cakes you come across, don't do it. This is one area you don't want to scrimp on. Let the professionals do their job and bake you a guaranteed delicious cake!
o   Dress Alterations
As much as your Mom or Aunt may insist they're seamstress skills are unparalleled, don't risk it. You don't want to end up with an ill-fitting dress and a family member with hurt feelings.
o   Flowers
Simple arrangements of succulents or basic florals may seem like a cakewalk, but it's actually much more complicated. Don't risk wasting your budget on potentially hideous flowers!
o   Hair
How often does your hair turn out like that beauty vloggers video even on your best day? Not very often. Don't leave your hair to chance on your special day. Spend the money and hire a pro!
Are you planning an upcoming wedding? Let us help you create the wedding of your dreams!