How To Plan for an Autumn Wedding
Fall is the perfect season for a wedding celebration. The seasonal elements of autumn can be a wonderful inspiration for how you choose to add a special decorative touch to your wedding.
Pick a colour scheme that compliments the season:
Working with rich autumn colours will set the tone and compliment the season nicely. Consider mixing bold hues and natural textures to offset the fall foliage. Colours such as burnt orange, chocolate brown, burgundy and forest green will give you interesting choices for bouquets, place settings, and finer decorative details at your reception.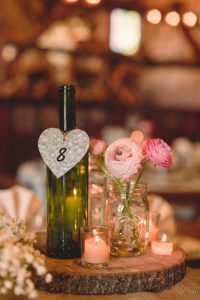 Choose a meal with seasonal ingredients:
Fall menus can be quite flavorful due to the amount of delicious food that is in season. Considering adding fall favourites like butternut squash soup for a starter or pumpkin pies to the dessert menu. Our caterer has a delicious selection of wedding menus, which you can review and customize with our dedicated event manager to ensure you select the perfect menu that your guests will love.
Go rustic with your décor:
Add charming details that set the mood and warm the atmosphere. Add fine touches such as salvaged wood, sparklers, chalkboard signs, twine, and mason jars to have unique elements that really stand out.
Create fall-themed wedding favors:
Your guests will adore take home gifts that match the season. Consider DIY favours like homemade jam, scented potpourri, personalized candles, little pots of honey, or a fall-themed cookies.