How to Throw a Spooktacular Halloween Event
With Halloween just around the corner, we thought we could share some tips on how to throw the perfect Halloween event that your guests will love.
Fun DIY Invitations
Before social media and the simplicity of sending your friends a quick online invite via Facebook, people used to make hand written invitations. Get crafty this Halloween and spend some time making creative invites. Pinterest has tons of fun examples if you're looking for inspiration.
Create a Tasty Themed Snack Table
Satisfy your guests' sweet tooth, as Halloween is the one day a year where you can overload on candy and chocolate and not feel too bad about it. Create a delicious looking snack table with spooky treats, test your baking skills with festive cupcakes, and consider serving orange punch to go with the theme.
Spooky Decorations Everyone Will Love
Lets face it, apart from all the candy and treats, the scary Halloween decorations is what everyone loves most. Get crafty with pumpkins, if you don't have time to carve them use acrylic paints to make a few faces and designs to set outside. A good mix of store bought and DIY décor is enough to really set the fun mood and atmosphere.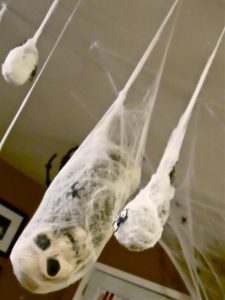 Hold a Costume Contest
Have your guests look forward to a costume contest and have a small prize ready for the best dressed. This will inspire all your guests to go all out when it comes to dressing up, everyone will want to get a little bit more creative.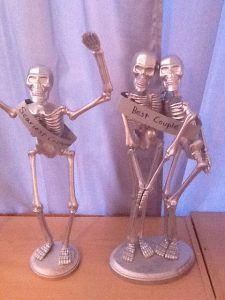 Don't Forget to Have a Fun Themed Playlist
Halloween favourites like Thriller, Monster Mash and Ghostbusters theme song are always guaranteed to get people on the dance floor. Here's a list of top ten Halloween party songs to help you get started with your playlist.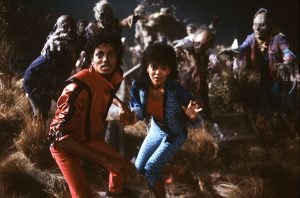 What's your Halloween party must have? Share with us on Facebook.