Wedding Cake Alternatives
Wedding cakes are a traditional part of celebrating a newlywed's nuptial. To some, the bigger and taller the cake, the better. However, with so much cake being untouched by wedding goers, much of it unfortunately goes to waste. Yes, traditional cakes can be beautiful, but they are no longer the only option! Today, the traditional wedding cake is being replaced at more wedding receptions as the varying selection of alternative cakes increases!
If you would like to opt for a less traditional wedding cake, here are some alternative cake ideas that are sure to satisfy you and your guests:
Cupcakes are a popular alternative to the traditional wedding cake. They can be bite size and are easy to snack on so guests can move around freely as they enjoy their cupcake. In addition, why have one flavour when you can have many?! With a variety of flavours to choose from, your guests are more likely to find a flavour that they actually like! Cupcakes are also easier to pack, meaning your guests can take them home instead of having them going to waste.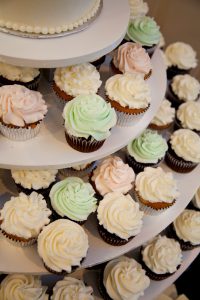 Crepe cakes are suitable for early afternoon receptions and are picture perfect to look at!
An ice cream sandwich cake is perfect for those summer weddings. Who doesn't love ice cream cake? Like cupcakes, it's impossible to have just one of these bite size delights!
Similar to cupcakes and ice cream sandwiches, donuts are hard to pass up!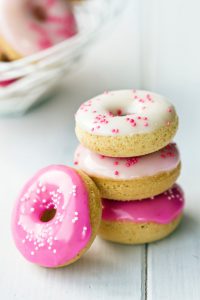 If you're not a fan of all the icing that covers traditional cakes, naked wedding cakes are another great alternative. They look nicer than they sound, and closely resemble a crepe cake.
A macaroon tower cake is a simple yet colourful and elegant alternative.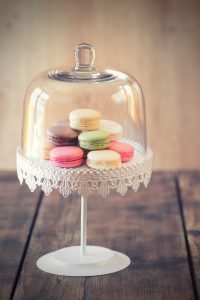 These are just some of the many cake alternatives. Do you know any others? Please share with us below or on our Facebook page!